Hi New!
08-08-2006, 10:04 PM
Join Date: Aug 2006
Location:
Posts: 693

Hi New!
---
Well I'm new to this forum, hopefully I'll like it here. I like Toyota owners in general :-p
I drive a 1998 Camry XLE v6
It is lowered on Tein H. Tech springs with KYB Gr-2 struts.
Besides installing my own XM radio, replacing speakers and adding some cheap 2 10" subs, i havent really done much else with the car.
I have had an SRI but that caused a CEL so i just purchased a K&N drop in filter.
Aftermarket foglights mounted on bumper.
I do have a front tower strut bar, and a thicker Whiteline Rear Sway bar installed.
I have 4 drilled factory sized brembo rotors on the car and just replaced some lights with leds.
I think that's about it...i'll let pictures speak for themselves.
lastly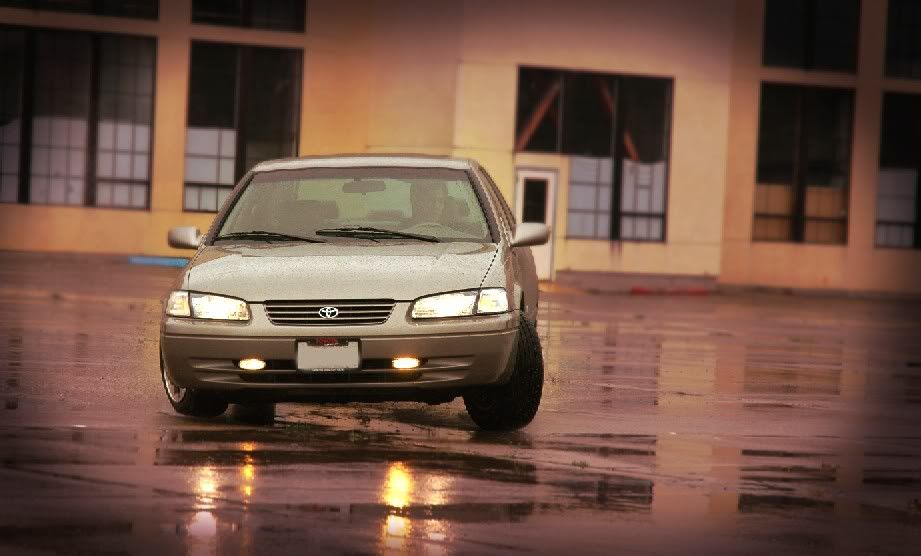 08-10-2006, 11:11 AM
Join Date: Jul 2006
Location:
Posts: 15

RE: Hi New!
---
yea im still waiting for it to come out of the factory in Japan...for sum reason Stability and Traction control really give those workers over there a tough time...or thats the BS i got from the dealer wen i was told October!

wut suckers.
08-06-2007, 01:40 AM
Join Date: Aug 2006
Location:
Posts: 693

RE: Hi New!
---
ah wow its been a while since i've seen this post!
thanks man.
what else...hmmm just new used rims/new tires
in terms of plans...i hope to take it to the track this school year if everything goes well...
and i guess the last thing i might put on it is a front sway bar.
i kind of want to make it a track car...but thats only if i had a daily driver.