Sold The Supra, Hello 03 Camry
04-23-2007, 06:26 PM
Join Date: Apr 2007
Posts: 3

Sold The Supra, Hello 03 Camry
---
What's goin on guys? I just recently sold my third MKIII Supra and picked up a 2003 Camry LE 4 cylinder. I absolutely loved my Supras but needed something REALLY reliable and good on gas. It currently has 53k miles on her and was used as a highway car. It's the Phantom Gray Pearl exterior with taupe cloth interior. BONE STOCK! It's wierd to have a stock car, but that's what I purchased this for. If I do anything to this, it will be to the asthetics of the car.
Here's some quick pictures of her from today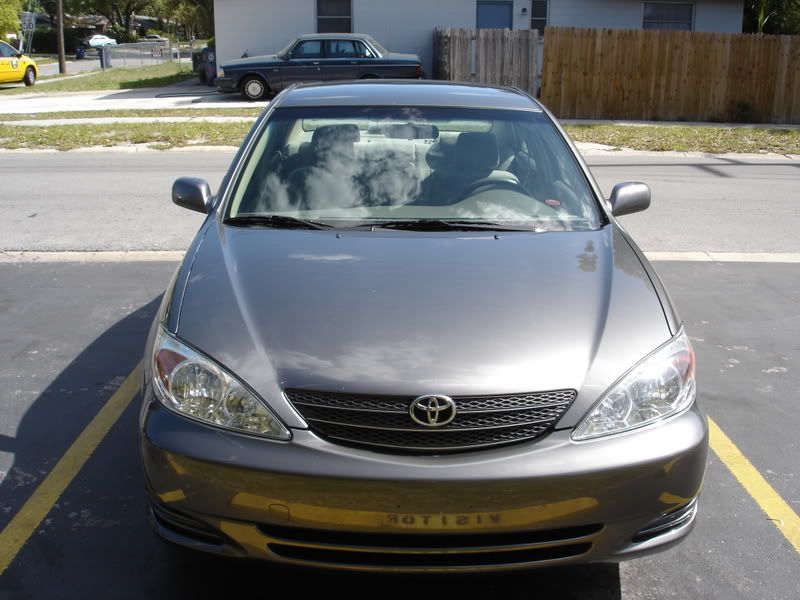 Some pics of my last Supra
[align=right][/align]
Post #: 1
04-24-2007, 01:27 PM
Join Date: Aug 2006
Location:
Posts: 693

RE: Sold The Supra, Hello 03 Camry
---
very clean, but how can you deal with the lack of power?! i thought you would probably go v6 SE camry...either way both cars are nice and clean.

I'd get some rims, lowering springs, and redo the sound system on the camry.
04-25-2007, 08:36 PM
Join Date: Apr 2007
Posts: 3

RE: Sold The Supra, Hello 03 Camry
---
Yeah, I'm in Tampa.

The lackof power doesn't bother me because I'm currently building a forged motor for my next Supra. That's my fast car, lol. I just needed something to get me to work, groceries, parts, etc....
Thread
Thread Starter
Forum
Replies
Last Post
PRIVATE For Sale / Trade Classifieds
PRIVATE For Sale / Trade Classifieds
PRIVATE For Sale / Trade Classifieds