93 camry 2.2 found a small spring on head removal
11-19-2013, 01:44 PM
Join Date: Nov 2013
Posts: 2

93 camry 2.2 found a small spring on head removal
---
I recently purchased a 93 camry (2.2L) that had a broken timing belt and unaware of the nature of the engine removed the head in order to inspect the valves for damage as well *** assess the wear within the motor (370K miles). All is in good order minus the broken belt (slightly to my surprise given the amount of miles on it). However upon head removal i noticed a small spring that i presume had fallen into one of the cylinders when the head was removed. On further inspection I also noticed a small pin(?) that the spring fit into. I am unaware of what this may be and cannot find any info online about it my only guess is that is meant as some sort of oil restriction to the head? I'm not sure but I've been into enough engines to know that something like this cannot be ignored and would like to figure it out before continuing. Any ideas?

Additional info: (in case it matters for whatever reason)
Camry LE 4 door
Automatic Transmission
The previous owner had a manual for it but she lost it, I cannot find one in my area immediately, ive got a couple day wait til i can get one.
No known motor swaps or rebuilds, the girl i bought it from was the second owner i believe and she put maybe 10k on it, the first owner kept work receipts in glovebox, mostly tires and general maintenance her husband had done oil changes regularly.
11-20-2013, 12:46 PM
Join Date: Nov 2013
Posts: 2

---
I believe i discovered these pieces in the second cylinder but my buddy said it was in the third. Theres a small port that goes to the oil pressure sensor(?) On the rear end of the head that the pin fits into but i have doubts as the whether or not it actually goes there. thats the only place it seems to fit tho.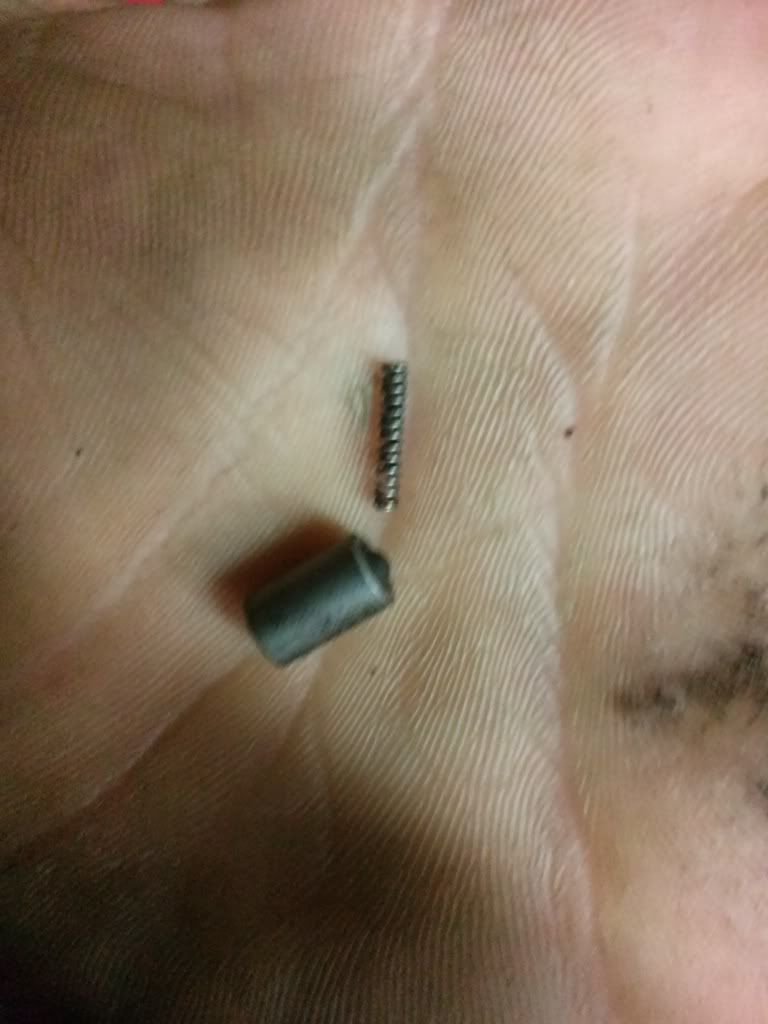 11-20-2013, 04:49 PM
Join Date: Jan 2008
Location: PTW
Posts: 11,742

---
I can't find any reference to this part anywhere.

Suggest posting a photo(s) and explanation at the Toyotanation.com site in the appropriate year/model section. Someone there should know where it goes, assuming it does. If no help try the MR2.com site, same engine.

When you find out, please post back as curious.
Thread
Thread Starter
Forum
Replies
Last Post
Suspension, Brakes, Tires & Wheels
Private 'Wanted' Classifieds